Corona Break Base Build Contest
RULES / DESCRIPTION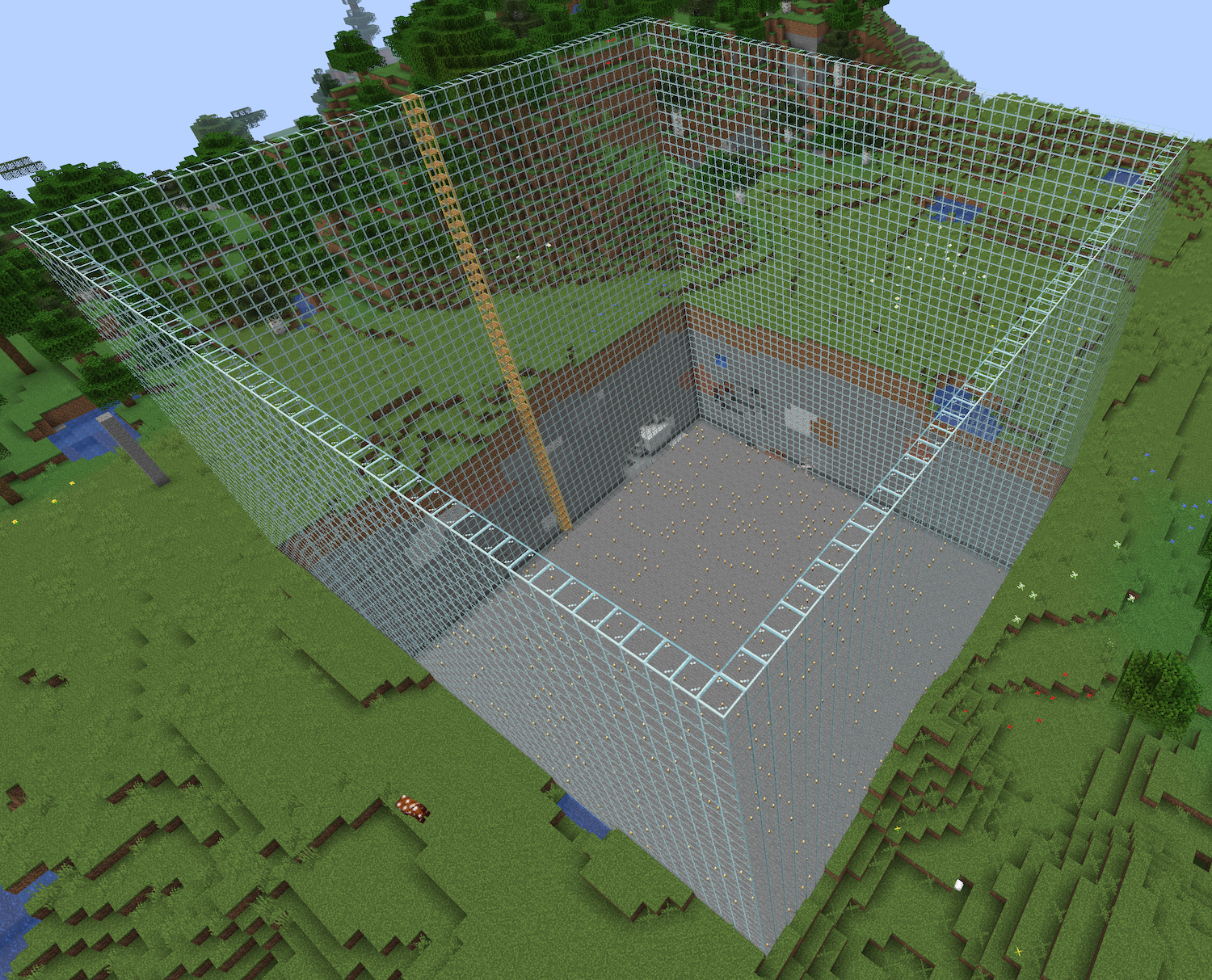 This must be a new build. We can look at the logs and tell, so make sure you don't try to "trick" us. If you found a place to build previously and never really did anything with it, except place a chest, torches and a handful of blocks, you may still use it, even if you placed those blocks a year ago.
We know not everyone has the same amount of time to dedicate to a build contest and to help keep things fair as humanly possible, your build must not be larger than 50 x 50 x 50 blocks square. The actual building in your build doesn't need to be this size, just the total area including the land that may be decorated around it.
/warp buildcontest to view an example 50x50x50 area.
This build will be in the normal survival world at a location of your choice. It can be next to builds you already have, but must fit within all the rules. Make sure it is separated completly from your other builds.
You may use any resources you have already collected, or resources purchased through either player shops or the server shop.
The theme for the build is a base. What is a base? A base is a place that you would normally call your main home. This is where you store all your chests for storing items, have your furnace farm setup, access to your nether portal, farm, animals, whatever you envision your base to be.
You may use fly to build if you have Legend or any other Premium Rank.
Building contest begins March 17th and extends through April 12th.
JUDGING
Judging will be based on overall look and feel, and usefulness as a base. If you just build a one room house and that's it, even if it is the most amazing one room house ever built in minecraft, it won't win because it wouldn't qualify as a base. But, an amazing house with all the features of a base, could potentially win. But you might have a castle in mind, or something with a modern theme, or even a space theme. We will also judge based on how you decorate it.
The build with the most points by the judges will win.
Judging will take place on the days following the end of the contest and will be done by staff members.
TEAMS
While you can have people help you, builds are only assigned to a single player. If you wish to share your winnings with another player, you may do so on your own. We will not hold you responsible for doing what you agree to do, but your reputation is at stake among other players if you promise something then don't do it.
PRIZES
1st Place (Grand Prize)
10,000 Bonus Claim Blocks (in addition to the ones you can earn in-game)
500,000 in-game coins
Trident with enchants of your choice (enchants must be normal in-game obtainable enchants)
Extra SetHomes
30 Emerald Blocks
30 Diamond Blocks
(3) Vote Level 3 Crate Keys
Legend Crate Key

2nd Place
3000 Bonus Claim Blocks (in addition to the ones you can earn in-game)
100,000 in-game coins
Trident with enchants of your choice (enchants must be normal in-game obtainable enchants)
Extra SetHomes
20 Emerald Blocks
20 Diamond Blocks
(3) Vote Level 3 Crate Keys
Legend Crate Key
3rd Place
1000 Bonus Claim Blocks (in addition to the ones you can earn in-game)
50,000 in-game coins
Trident with enchants of your choice (enchants must be normal in-game obtainable enchants)
Extra SetHomes
10 Emerald Blocks
10 Diamond Blocks
(3) Vote Level 3 Crate Keys
Legend Crate Key
HOW TO ENTER THE CONTEST
Go to your build, type /pos and give the value output, example: world5;12345;87;38483
Then send it to RoelandCache, /mail send RoelandCache Build Contest world5;12345;87;38483